creating opportunities to learn and have fun
For more information about our events call 208-628-3017
or email: sales@mountainrootsorchard.com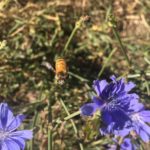 When: June 19th-25th
Where: Mountain Roots Orchard 
Pollinator Week is an annual celebration in support of pollinator health that was initiated and is managed by Pollinator Partnership. It is a time to raise awareness for pollinators and spread the word about what we can do to protect them.
During business hours, all are welcome to take a self-guided tour and see firsthand how pollinator friendly spaces support our orchard.  We are happy to join you in the tour if  we are available.  
When: 1st Sat. in October
Where: Dorsey Warr Memorial Park ~ Main St/Hwy 95 and Miller Ave, New Meadows, ID.
This year we have joined again with the New Meadows Community Farmers Market to create a Fall Fest! We are grateful for the opportunity of bringing more of the community together.  A fun event for the whole family with crafts, games, and cider!  If you have a backyard apple tree then be sure to check out our   Community Cider Project!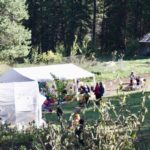 If you'd you like to take a tour or host your small gathering here give us a call
Be sure to check out our facebook page for updates! 
Experience Mountain Roots Orchard!
Join our MRO team as we plant, weed, harvest, connect, and have fun!
Find out what's happening at our orchard during the season from festivals & plant sales to visiting vendors & workshops.