to our Heritage Orchard in the Heart of Idaho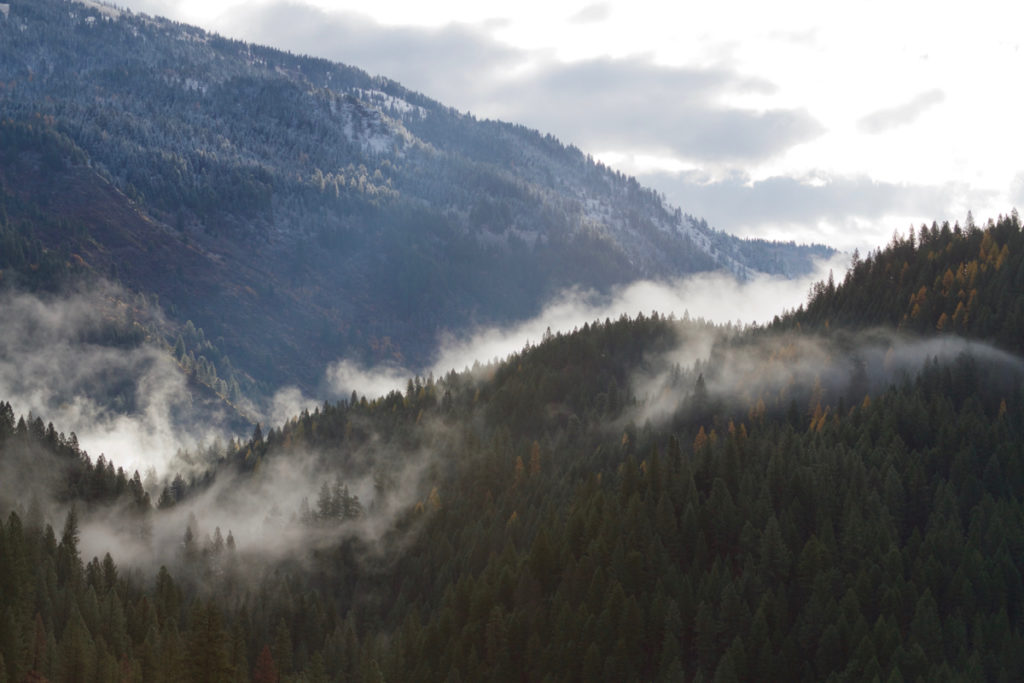 You can find us nestled in the lower mountain range just southeast of the amazing Seven Devils Summits.  We are close to many of Idaho's famous sites; the Salmon River of No Return, Payette Lake and Hell's Canyon.  Our orchard has conformed to the winding canyon shaped by the Little Salmon River.  It's a place to experience a slower pace of life among the shade of the fruit trees and peaceful forest.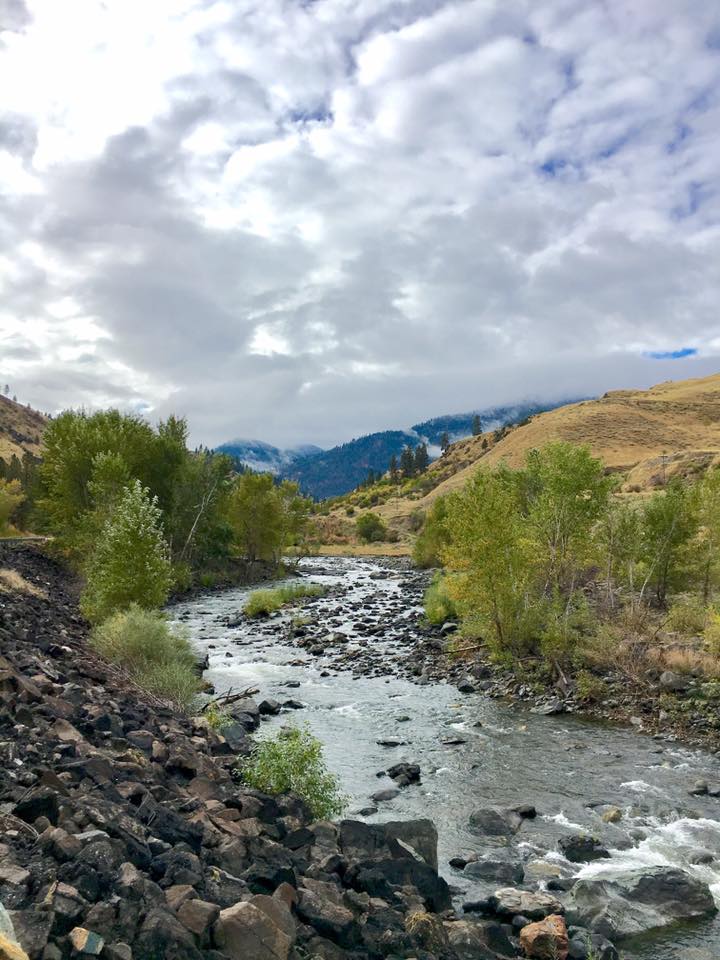 Hello from the Komminani Family!
When we bought this property in 2011, we found a lot of cleaning up to do, but underneath it all we discovered there was still some life left in it's veins and it was ready to thrive again.  We began to look back to our roots for inspiration on how to recreate a homestead orchard.  It has become our mission to preserve it's history no matter how small.  In 2016, we started Mountain Roots Orchard with the hopes of sharing our experiences and bringing the local community together with clean-grown food and fun events.  We hope you will follow our story as it unfolds and stop in sometime for a visit!  
Mountain Roots Orchard was created on the remnants of an old homestead.  It's one of the many that dot the mountains in Central Idaho but one of the few that has enough left to salvage.  With the limited history available, we have only been able to date it back to the early 1920's during the time when the Little Salmon River Road was getting constructed.  To survive in this region settlers needed to be fairly self-reliant.  Even though the road was made for cars it was better traveled by horse or wagon due to high water flooding and rock slides.  You can read more on Little Salmon River Road history here.  Long before the road was built it was Native American's who forged the trails through the rugged mountains followed by settlers who used those trails and created new ones to try and make a straight connection from Riggins to New Meadows.  After discovering some old stagecoach wheels, we wondered if a stagecoach route eventually traveled through this property.  It's possible they could have stopped here to change over from wheels to sleds during the winter since we are located on the snowline.  It's certain that the first homesteaders prepared well to live here by clearing the forest back enough to plant numerous apple, cherry, pear, and plum trees to fill up the orchard.  It's sad that just a few remain now.  The original house and outbuildings have since deteriorated from existence.  New homes and sheds were added over the decades as owners settled here and moved on.  During YaVonna's childhood, her parents took care of the property for one of these owners.  At that time, some of the original property layout was still evident and more trees were living.  Unfortunately, over time the property became even more neglected. 
 It was many years later that we were able to purchase this property and after moving here found that much had changed.  Thankfully, we discovered some of the original trees were still alive but needed a lot of care.  We were filled with hope after pressing our first gallon of apple cider and this encouraged us to embark on a trial and error adventure to preserve the heritage trees and bring back the orchard.  We realized this couldn't happen without bringing people here in some way to help meet the financial needs of the restoration.  So, we decided to open as a pop-up farm stand selling plants and produce on site with an annual cider festival to bring in our local community.  Since then, we've scaled back on the vegetable gardens and annual plants.  Our main focus has shifted towards recreating a homestead orchard that is designed as a perennial food forest of fruit trees surrounded by berry shrubs, herbs, and native plants.  With a strong support system we are confident that it will continue to survive another 100 years.  We've added an orchard nursery where we propagate from the existing trees and plants to produce more for the orchard and for customers wanting to start something of their own.  
Every June we start the season with the opening of our Orchard Nursery and Farm Store. Then, in October we celebrate the harvest with fresh pressed cider and the local Farmer's Market annual Fall Festival!